10 REASONS WHY PEOPLE LIKE TO TREK         
Live longer
Boost your mood
Strengthen your heart
Increase your metabolism
Burn calories
Strengthen your bones
Improve your balance
Increase focus and productivity
Make new friends
         SAPA - IDEAL DESTINATION FOR TREKKING         
1. Lao Chai - Ta Van
About 8km away from Sapa, you will come to the villages of Lao Chai-Ta Van - a shelter for many ethnic minorities like Hmong, Dao, Giay, and Tay. Contrary to the bustling tourist atmosphere and hustle in Sapa, these villages offer visitors a surprisingly quiet and peaceful atmosphere.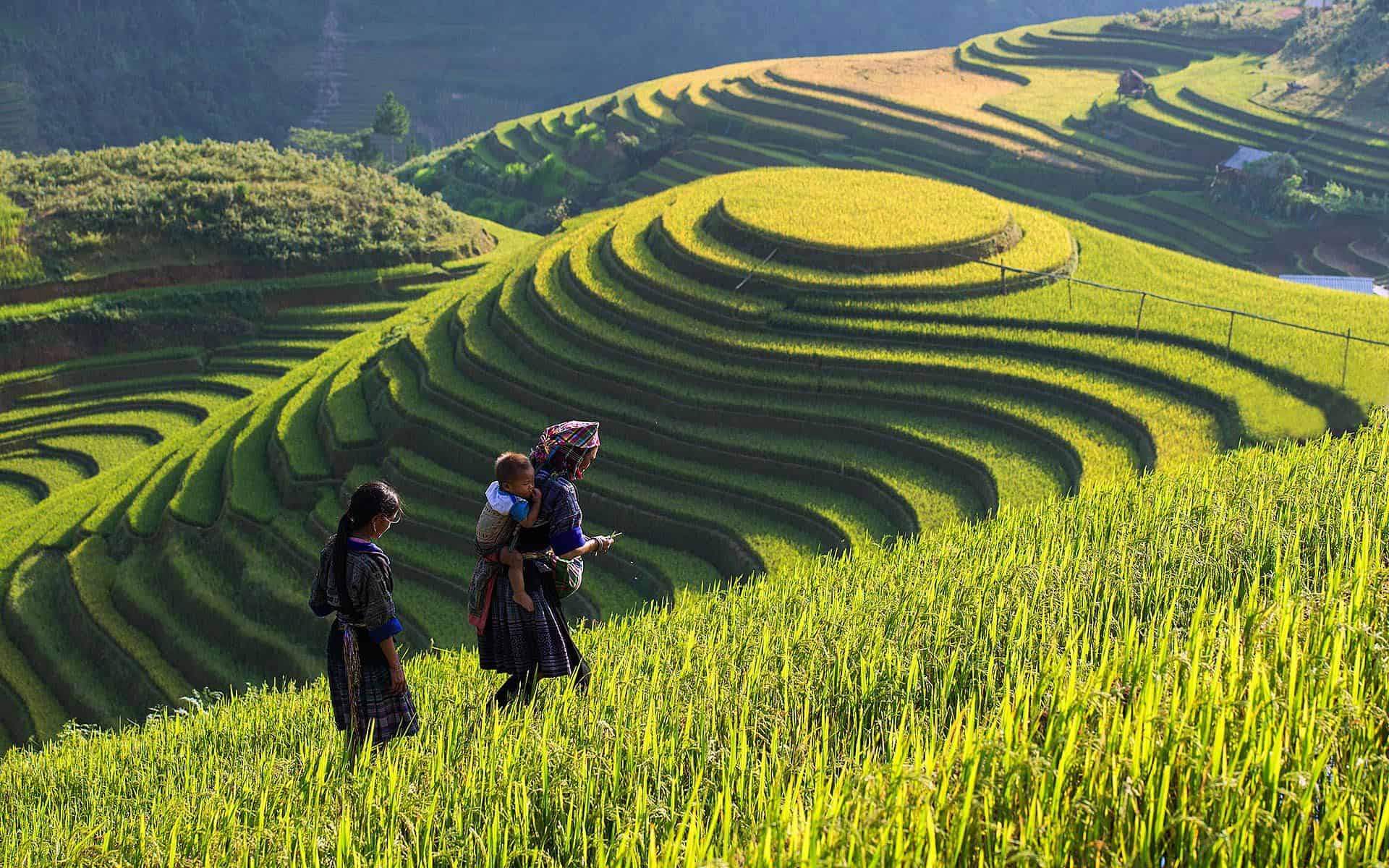 The villages are located in the Muong Hoa Valley, between the majestic Hoang Lien Son range and Ham Rong mountain along with immense terraced fields. All create an extremely ideal space for you to make your trekking trip
2. Den Thang
Den Thang is a tourist destination in Bat Xat suitable for travelers who like to experience, roaming the streets and then discovering the beauty of nature by yourselves.
The first time you come to Den Thang commune, you will feel the typical scenery of the Northwest region. The picture of majestic mountains, high and wide open in front of you. Crowded cities gradually retreated to the back, giving way to villages, and green and peaceful mountains.
3. Ta Trung Ho
After 2 hours by car from Sapa, you will arrive at Ta Trung Ho, the village of the Red Dao minority.
This place owns the famous Dragon Waterfall that trekking devotees always want to conquer
4. Hoang Lien Son mountain
Vietnam's mountain range Hoang Lien Son is an irresistible charm. It offers visitors breathtaking views from the roof of Indochina, trekking trips through rugged rocky roads, and a glimpse into ethnic minority cultures.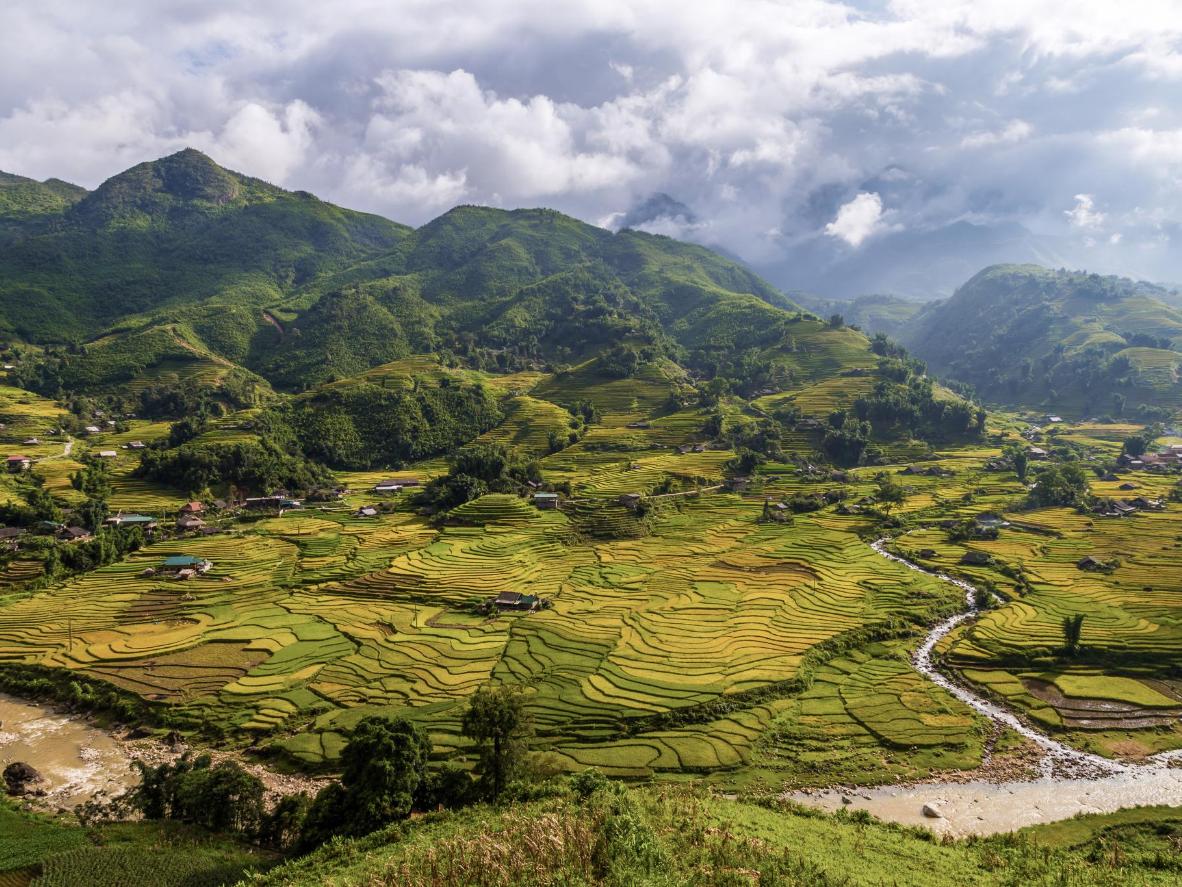 For a more challenging option, visitors can choose to explore nature by trekking through Hoang Lien National Park, a 29.8-hectare reserve lying within the Hoang Lien Son mountain range. The core area of the park stretches across Sa Pa and Than Uyen districts in Lao Cai Province.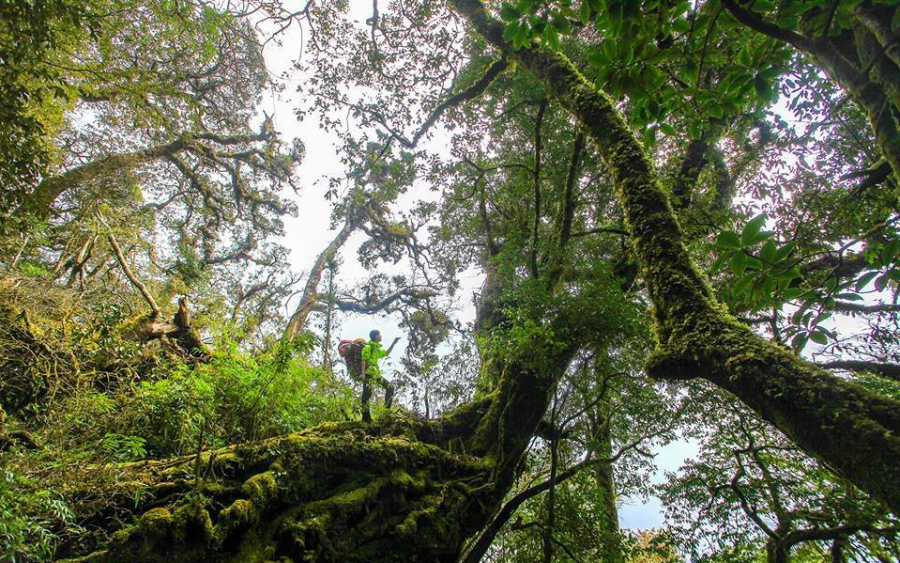 5. Nam Toong 
The villages belong to the Red Dao minority. They like to live in high mountain places with traditional culture and customs with hunting and reclaiming activities. Trekking here will bring you the wildest experiences.
6. My Son
My Son, a village belonging to the smallest ethnic group in Sa Pa, is the Xa Pho minority. Live in remote places, but when you come here, you cannot be surprised to see their colorful costumes. A small village with friendly people and hospitality will leave you with an unforgettable beautiful impression.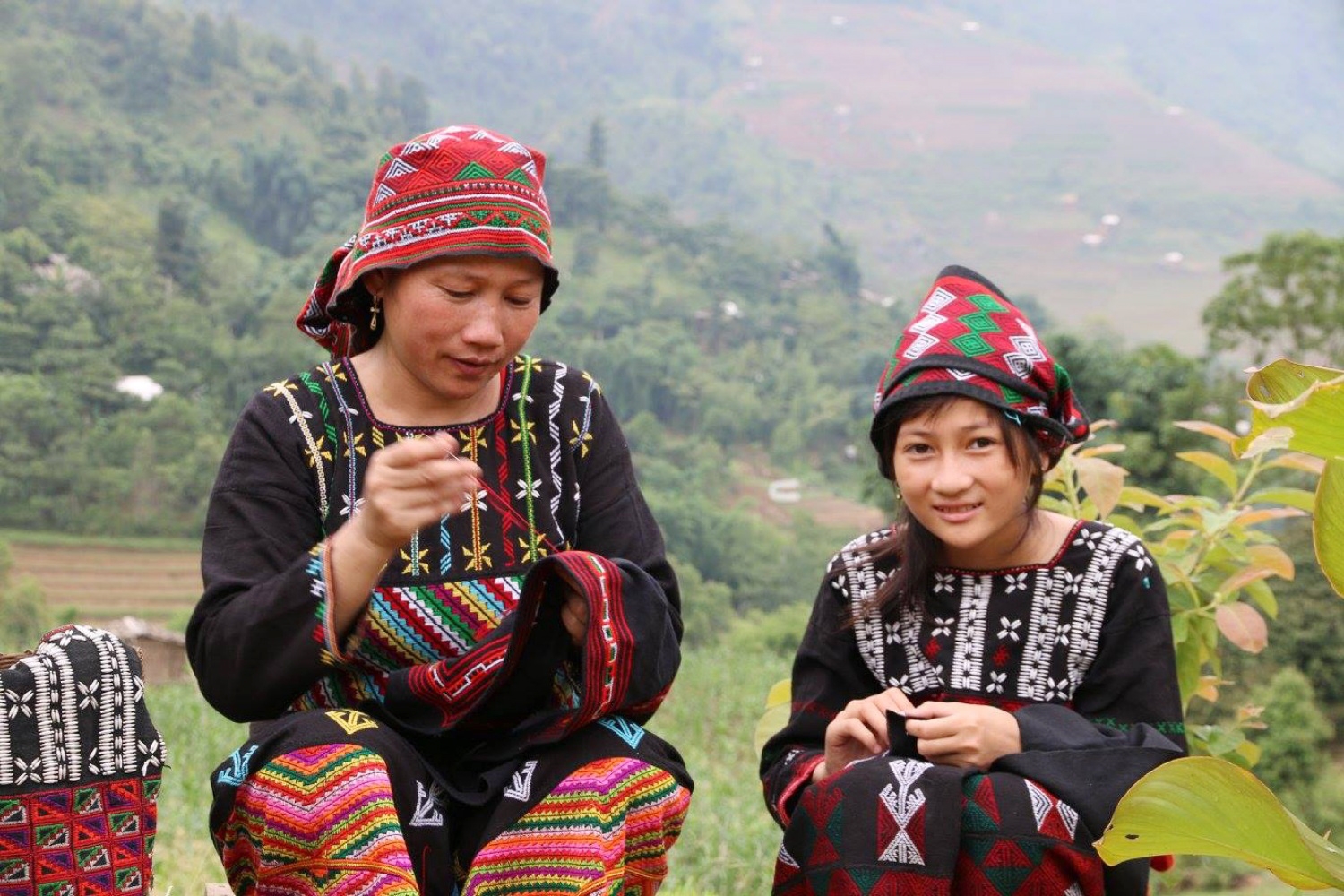 7. Muong Bo
As the residence of the Tay minority, Muong Bo village not only has an unspoiled natural beauty but also owns the craft of knitting with Tay artisans who always create traditional products with bold characteristics of ethnicity.
8. Sin Chai
Sin Chai village is home to the Red Dao people. Where the women wear beautifully embroidered garments with silver jewelry and a huge turban. The village is situated on the roof of Fansifan Mountain.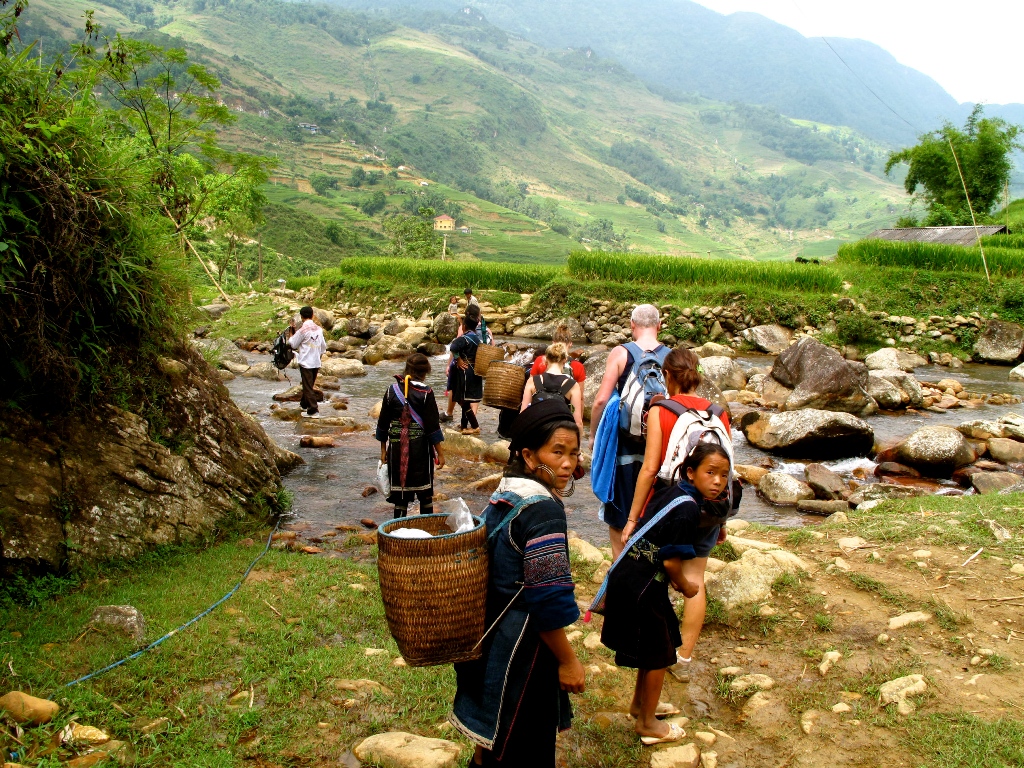 The short trekking Vietnam trip to Sin Chai allows visitors to acclimatize. Sin Chai is a neighborhood village. Here the natives will spend some time educating Textile weaving and dyeing and will take the group on a locally constructed trail to explain the name and functions of the local flora.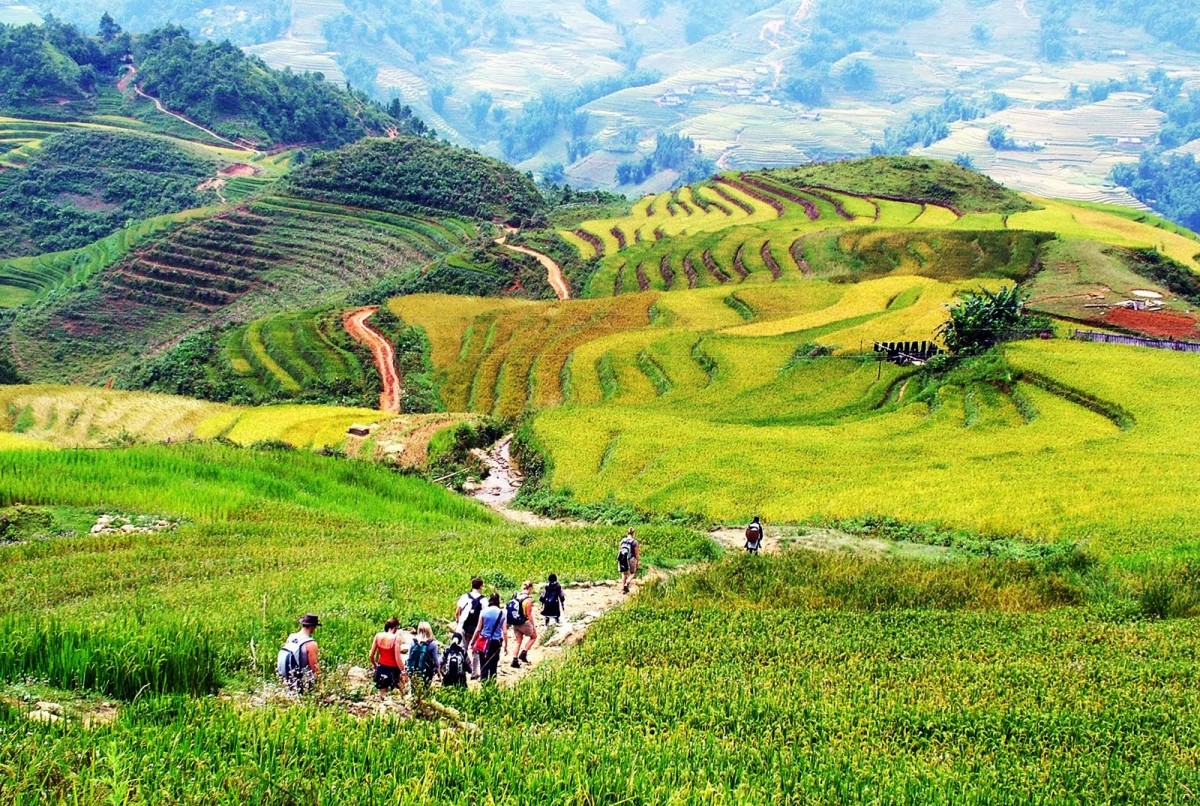 9. Ban Ho
Ban Ho village possesses magnificent natural scenery, with romantic waterfalls, huge terraced fields, and a majority of unique cultural heritages. 
Muong Hoa Stream is a landscape with beautiful terrain, a temperate climate, and traditional Tay villages, creating a charming and captivating picture of the water.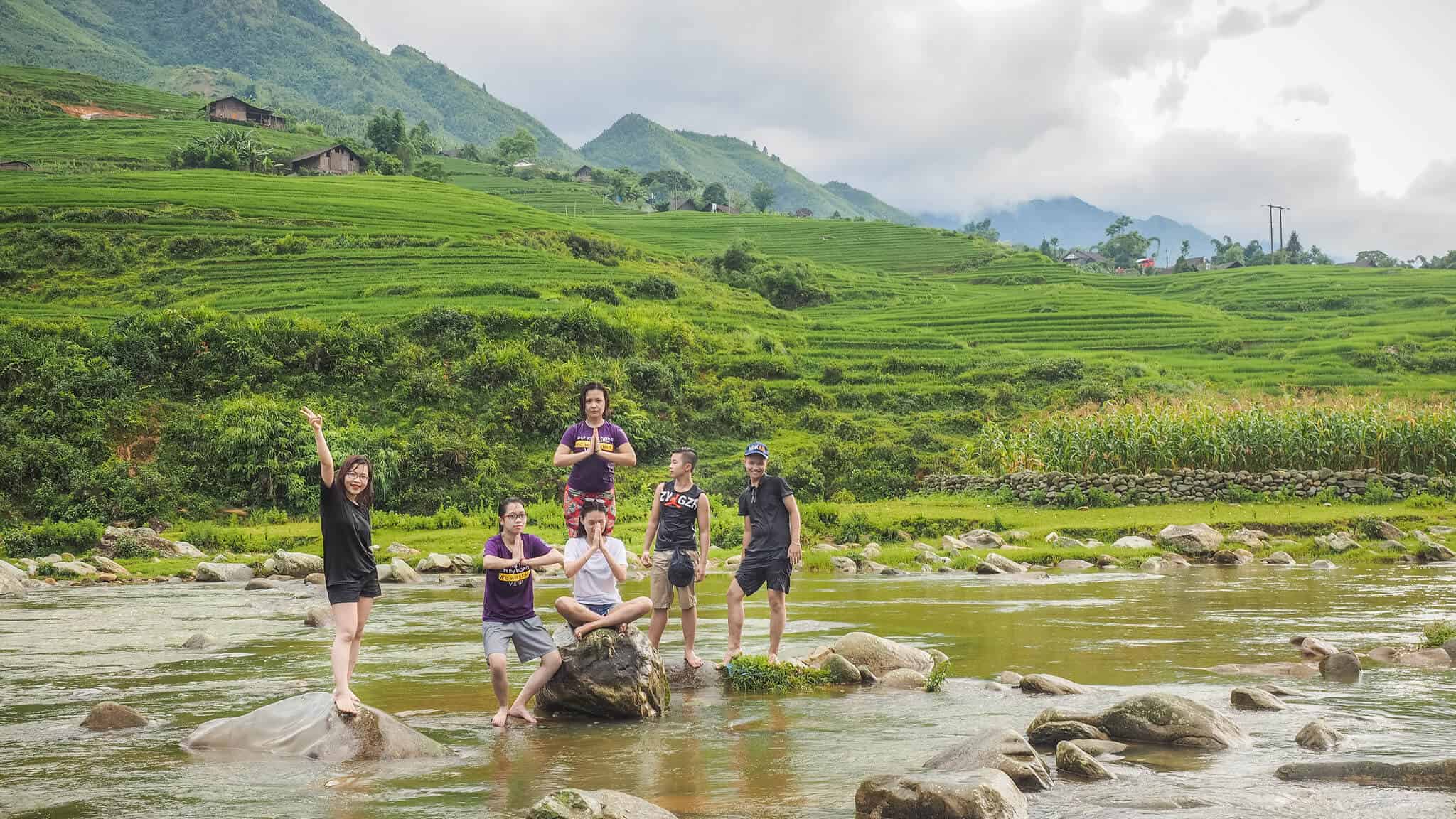 Joining our 07- day Adventure To The Marvelous Northern to experience a breathtaking trekking journey in one of the most beautiful tourist destinations in Vietnam.
VIETSPACE TRAVEL - Your Gateway to Vietnam
☎ 028 3820 5065
🌐 www.vietspacetravel.com
🏢 Vinhomes Golden River - No.2 Ton Duc Thang, Ben Nghe, HCMC, Vietnam