Lan Ha Bay lies on Cat Ba Island's eastern side and Ha Long Bay's southern side, within Quang Ninh Province, and encompasses 400 islands and over 100 small and pristine sandy beaches.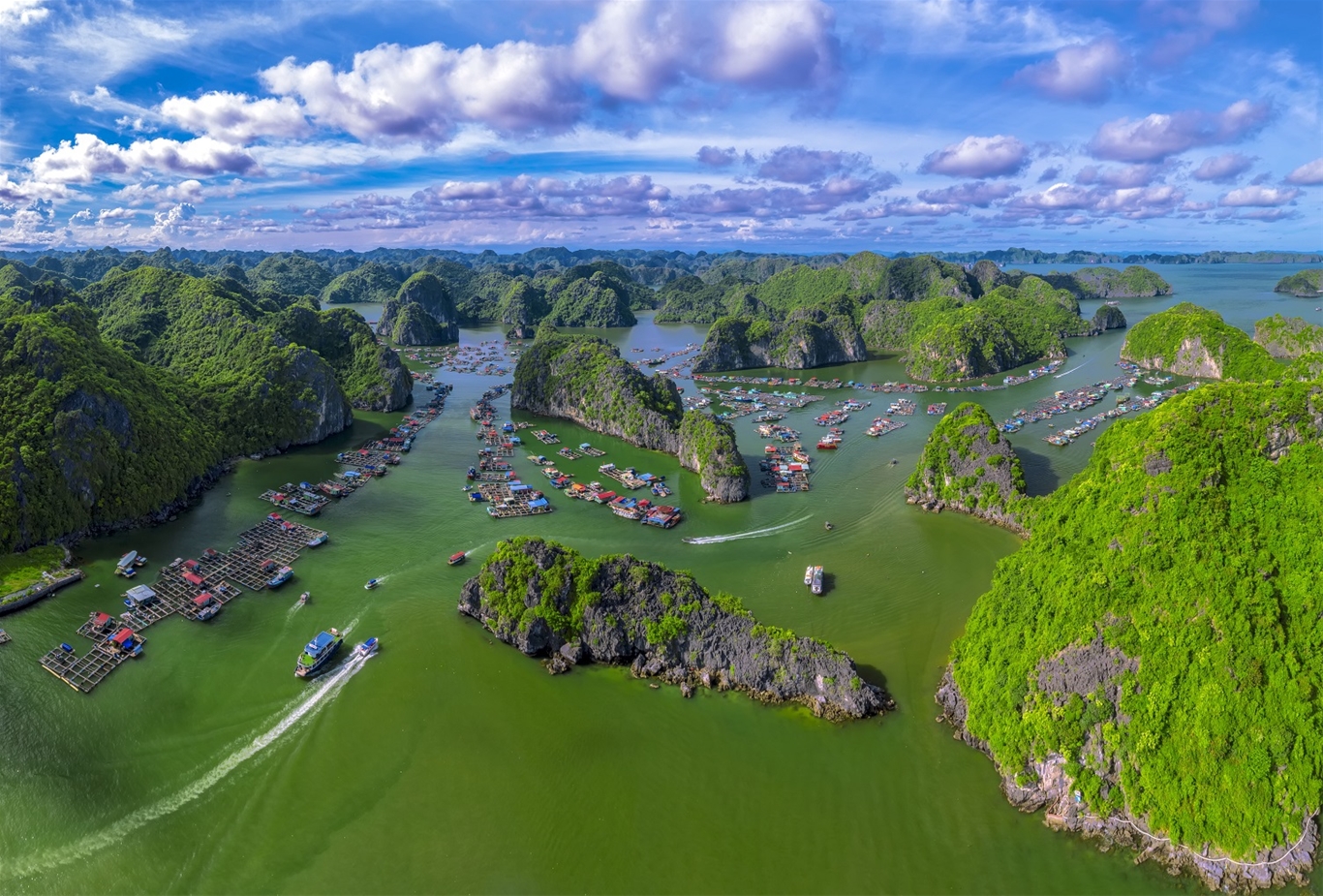 Lan Ha Bay received official recognition as a member of the prestigious Club of the Most Beautiful Bays in the World in May 2020. For visitors to Cat Ba Island, a journey to explore this sightseeing route is an absolute must.
Situated in Cat Hai District, the park is one of Vietnam's largest special-use forests. It safeguards diverse marine ecosystems, terrestrial and submerged forests, along with rare flora and fauna. In 2004, UNESCO recognized it as a world biosphere reserve.
Viet Hai Village
Viet Hai Village is nestled within Cat Ba National Park, in Cat Hai District, forming a link to Lan Ha Bay. The village can be accessed from both the forested and the bay areas. Its forest-bound location meant that the road leading to it was once winding and scarcely traveled, preserving its isolation from the outside world. However, Viet Hai has now ventured into the realm of tourism, drawing a multitude of visitors, both domestic and international. Notably, it serves as a perfect hub for nature-centric bike tours and trekking adventures.
Monkey Island
Monkey Island is the second largest island in Cat Ba, situated in the heart of Lan Ha Bay. Formerly called Cat Dua Island due to its abundance of dua (pineapple) trees, it's now home to over 20 monkeys. These monkeys often visit the beach, interact with tourists, and display a friendly demeanor. Yet, caution is needed as they might grab items or accidentally cause harm if not treated carefully.
Luon Cave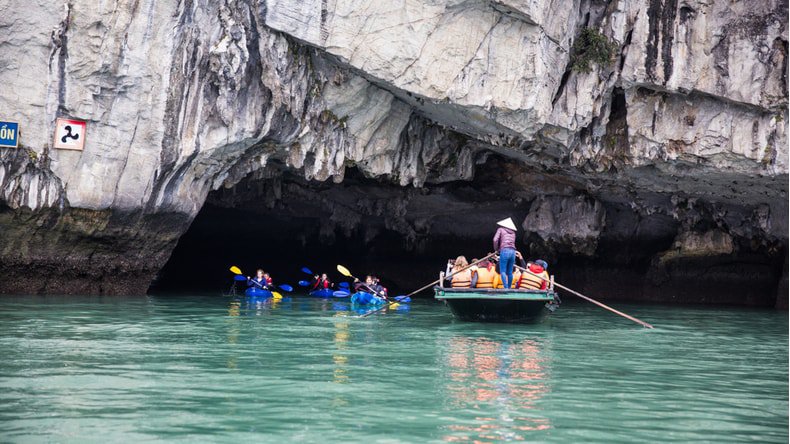 Luon Cave is positioned amidst a cluster of islands, accessible from the sea only through a cave entrance measuring around 4 meters wide, 3 meters high, and 100 meters long. Encircled by four mountains, a brackish lake with a width of about 1 kilometer lies within the cave. Fossilized freshwater snail shells adorn the cliffs. Such caves are rare in Lan Ha Bay, making it an excellent spot for kayaking. Visitors can relish the tranquil natural ambiance by boat once they pass through Luon Cave's entrance.
Van Boi Beach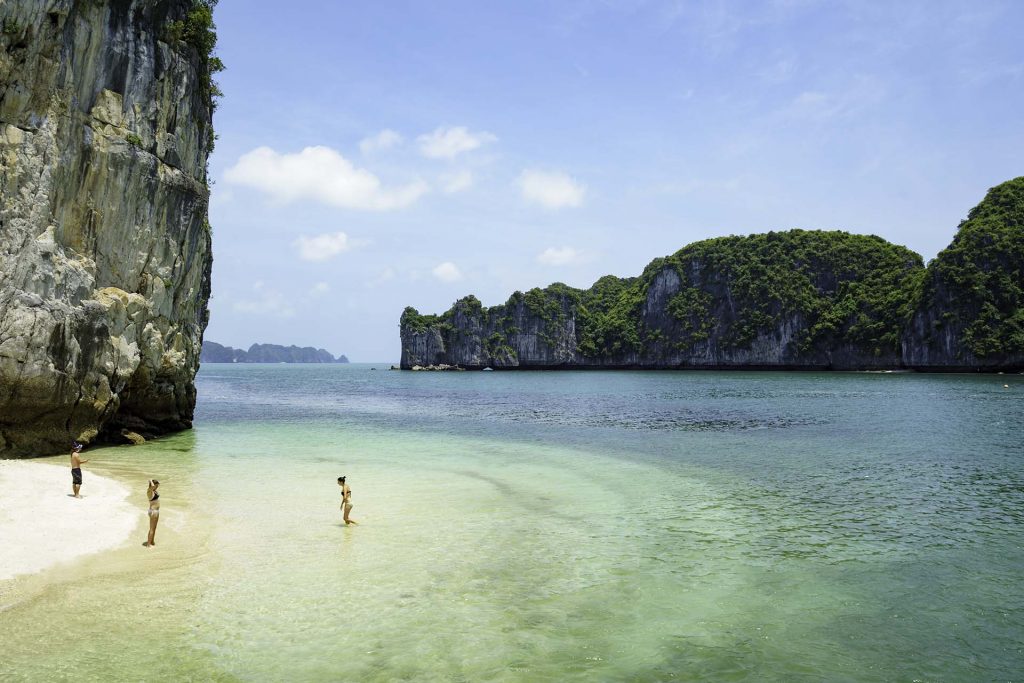 Nestled along a jutting section of the mountain range, Van Boi Beach entices visitors with opportunities for boating and swimming, offering natural vistas that include smooth white sandy shores, crystal-clear blue waters, and a serene ambiance.
Cai Beo fishing village
Cai Beo fishing village, situated within Cat Ba Archipelago, Cat Hai District, was designated a national relic in 2009 by the Ministry of Culture, Sports and Tourism. It stands as one of Vietnam's largest fishing villages, currently housing over 500 households engaged in fishing and cage fish farming within the bay. To reach Cai Beo fishing village, travelers begin from Cat Ba Island and travel around 20 kilometers, encountering a cluster of villages floating on the water, forming a miniature cityscape.
Light Cave - Dark Cave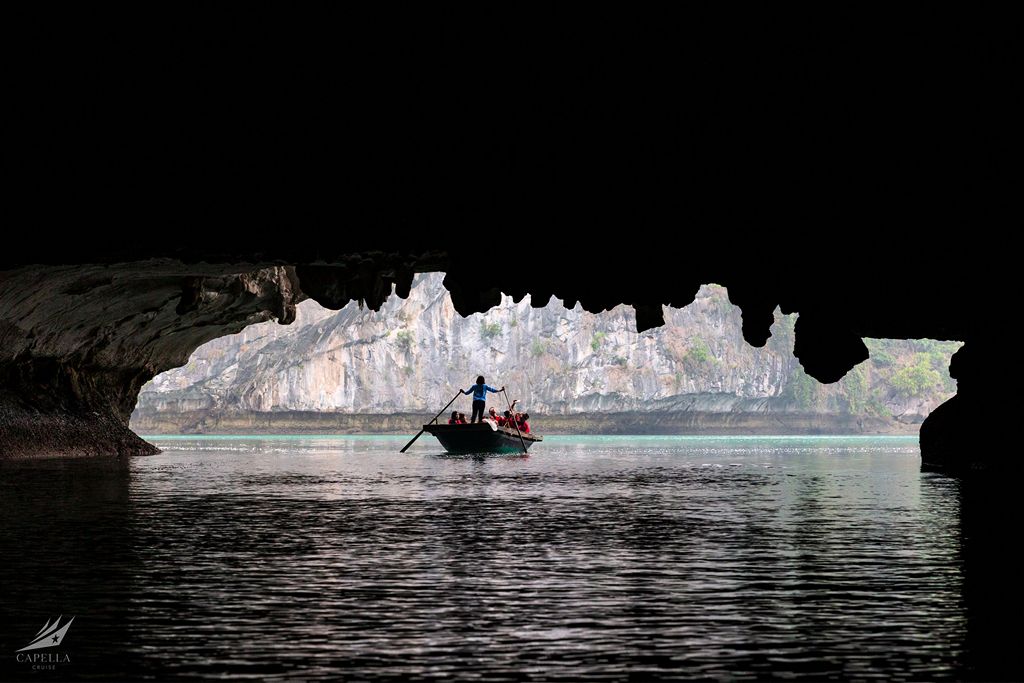 Dark and Light Cave is situated on the water's surface, spanning 70 meters through the mountain, and located approximately 12 kilometers from Beo Wharf. Exploring this cave involves rowing a bamboo boat or kayaking, making it an essential destination for visitors seeking relaxation on Lan Ha Bay, particularly for overnight yacht guests. It is also a favored spot for day boats ferrying tourists to Lan Ha Bay.
Sports activities
Climbing is a favorite pursuit for tourists, especially foreigners, with climbing spots scattered across Lan Ha Bay islands, the mainland, and the Cat Ba region, offering challenging experiences amid rugged cliffs.
Visitors can also engage in swimming and kayaking. For a hassle-free boating experience, renting a boat to explore the bay or participating in a kayak tour is recommended. Typically, these boats guide you to calm waters close to the shore, ensuring both ease of paddling and safety. Some convenient spots include Dark Cave - Bright Cave, Luon Cave, and Ba Trai Dao Beach.
Swimming is only allowed at designated beaches, and it's essential to wear life jackets when venturing far into the water for safety reasons.